The Wellness Committee welcomes participants in the 2017 CAMPusFIT AMPED summer fitness challenge to join us for the first Day Camp Event of the summer. The JC 5K or 1M Walk/Run will take place on Wednesday, June 7th (rain date Wednesday, June 14).
Participants will meet at the gateway to Juniata at Moore and 18th Street at 11:45am. Choose to walk or run whichever distance you prefer, as a group or individually. This is not a timed event; participants can complete the walk or run at their own pace. Day Camp Events are open to all, even if you are not participating in the full CAMPusFIT AMPED challenge.
Register in advance at here.
Please note you must attend three out of four day camp events over the course of the summer to earn your "Giving Camper Badge," and be entered into a drawing for a chance at the Grand Prize!
5K course map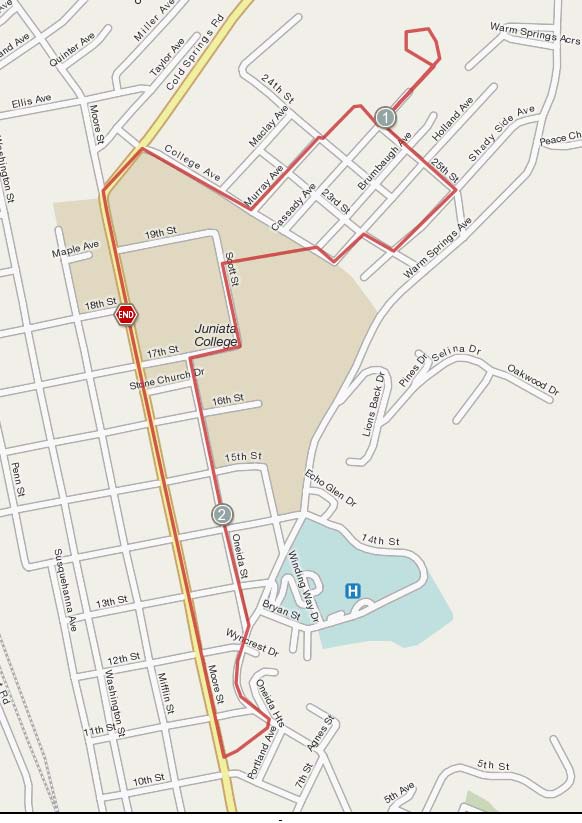 1M course map