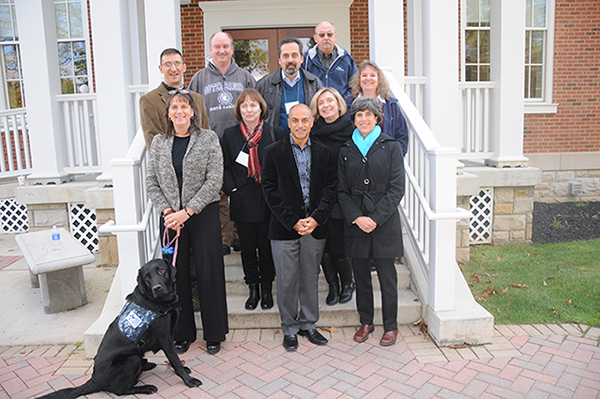 The Juniata College Parents Program is designed to engage parents in the life of Juniata in a way that supports the needs of the parents and the needs of the College, while allowing students to retain their personal independence.
Together as partners, the Juniata community, you and, most importantly, your student can experience growth, success and new opportunities.
ENewsletter
Stay up to date on what's happening at Juniata through our Parent/Family ENewsletter!
Upper Division Student Families July/Aug 2019
First Year Student Families July/Aug 2019
---
Thriving at Juniata
Register now to join our fall semester webinar series with Vice President for Student Life and Dean of Students Matthew Damschroder and student cohost D'Avian Clayton, a Juniata sophomore. Through conversations with faculty and staff guests, parents and families will be:
informed about developmental milestones in the first year of college;
made aware of challenges and opportunities that students' might be encountering on campus; and
equipped with guidance for how students can take full advantage of the experienes and supports available to them.
You are invited to join us Wednesdays at 7 PM (Eastern) to learn about your students' Juniata journey, to ask questions and get answers, and stay in touch as the semester unfolds. Follow the link for episode details and video captures!
---
Parent Orientation Webinars
Four webinars were broadcast in July 2019 for families and parents who weren't able to take part in an on-campus orienation event in June. The sessions share and explore important information communicated as a part of the Orientation family schedule
You can also watch a financial aid presentation by clicking here.
---
Helpful Information for New Students and Families:
Health Forms - Download forms; have completed by your physician. Return to Juniata College Health & Wellness Center, 1700 Moore St, Huntingdon, PA 16652. Must be submitted by the time of your arrival on campus.
Housing Request Guide - Guide to using Eagles' Nook, the Residential Life housing portal. You will need to set up your Juniata network account (instructions provided in your matriculation packet) before you can access this portal.
Financial Information Orientation Presentation
Handout from Financial Information Orientation Presentation
Information Technology and Library Services Orientation Handout
Pre-College Checklist - Some helpful tips to get ready for college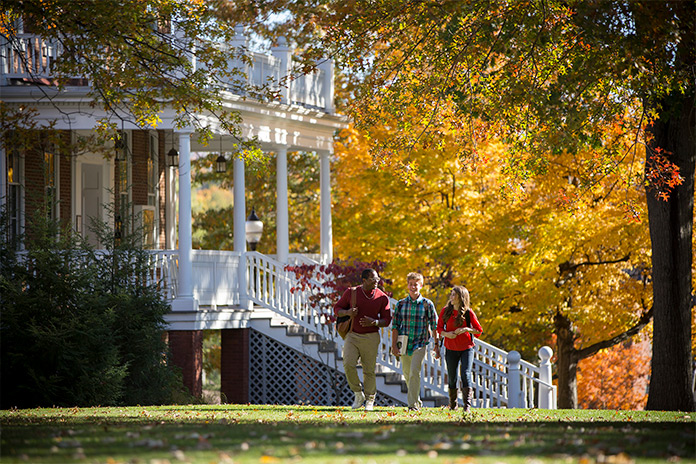 Did you know that one in three incoming Juniata students is recruited to our College by alumni and parents like yourself?
These recruiters use the Juniata Community Scholarship to help the College identify prospective Juniata students, actively assisting in their recruitment to Juniata. You, too, can help to build Juniata's future by using the Juniata Community Scholarship.
Juniata In The News