Research Programs and Resources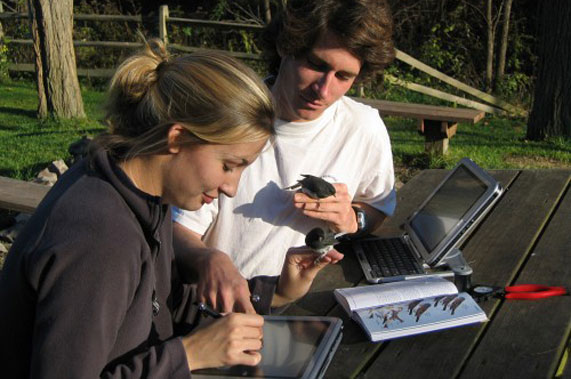 As part of our environmental research and monitoring programs at the field station, we operate a bird banding center in cooperation with the Monitoring Avian Productivity System of Point Reyes Bird Observatory and a water quality analysis laboratory. The water lab has been involved in several research projects such as the examination of constructed wetlands for treatment of milkhouse wastes and the evaluation of acid mine drainage for potential recovery of metals. Our water quality monitoring activities are an important source of information about the health and trophic status of Raystown Lake.
The field station also supports undergraduate internships at both our station and the Tiputini station in the Ecuadoran Amazon.