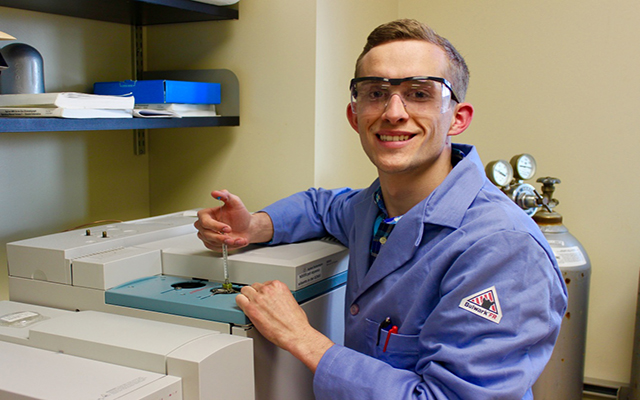 The Health Professions Committee urges every pre-health professions student to gain experience in his or her intended health care career area before applying to professional school. To this end, Juniata College offers opportunities for both credit and non-credit internships.
Credit internships range from 4 to 7 credits, depending on the time spent with the practitioner and the amount of academic work involved.
Non-credit internships require a commitment to spend 240 hours or more with a practitioner followed by a presentation before a faculty committee in which the experience is described and evaluated. A non-credit internship involves no costs or specific academic work, but it is entered on the student's transcript.
Regularly Offered Internships
We also encourage students to identify internship sites on their own. These are as varied as the student's imagination and initiative. Some noteworthy examples include the DNA Analysis Unit of the Forensics Department at the FBI , the Australian College of Natural Therapies, and a clinic operated by SOME (So Others May Eat) in Washington, D.C. Students have also done internships in large and small animal veterinary practices, at the nursing department at J.C. Blair Memorial Hospital in Huntingdon, and at the Juniata Valley Neurological Services.
Students have excellent connections with alumni health care practitioners through our annual Health Professions Connection at Homecoming and Family Weekend and a database of alumni maintained by the Career Services Office. Many of these are health professionals who offer shadowing opportunities.